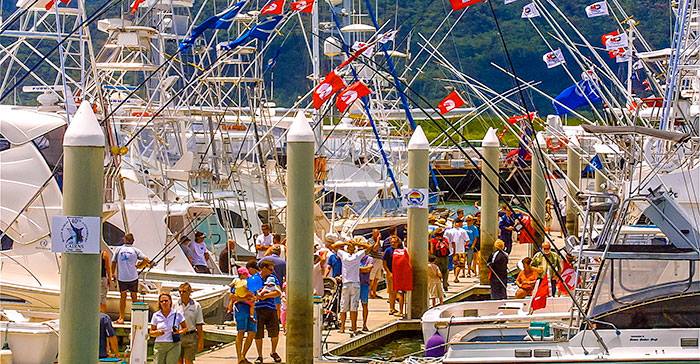 With the two month countdown now fast approaching, our valued sponsors are able to confirm some great savings and discounts for members of the fishing fleet.
Fuel and marina services discounts/offerings
For boats heading north, sponsors the Gold Coast City Marina & Shipyard and Abell Point Marina (5c/litre) are offering discounts to participants among other marina service discounts.
Once you are here, sponsor Mobil Trinity Petroleum Services are offering entrants 8c a litre discount on fuel at both of their Cairns (Marlin Marina) and Cooktown (Cooks Landing) facilities.
Who doesn't love fuel discounts!
Mothershipping on the GBR
Welcome Reception Sponsor Gold Coast City Marina is pleased to announce that the mothership the Emerald Lady will once again be making her way north for the marlin season in 2016. She is available for mothership during the 50th Anniversary Tournament and throughout the rest of the big marlin season.
If you have boat or mothership enquiries for the event, feel free to contact Kelly via email and she can direct you. Emerald Lady bookings can be made directly with agents Northropp & Johnson Charters (Andrea 1300 832 627 or 045060141).