CAIRNS GAME FISHING HALL OF FAME RECIPIENTS FOR 2012 ANNOUNCED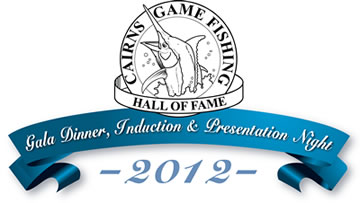 The Committee of the Cairns Game Fishing Hall of Fame is pleased to announce the induction of four distinguished new members.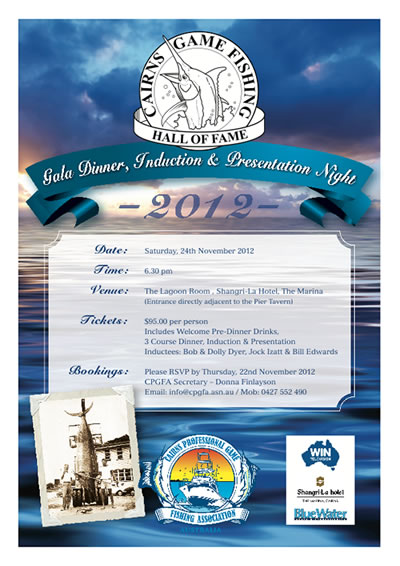 Bob & Dolly Dyer
Jock Izatt
Capt. Bill Edwards
Once again the task of selecting appropriate inductees was difficult for the Committee. Nominators are thanked for their interest and enthusiasm and are assured that all nominations are held over for the next selection process.
The selection committee consists of Chairman; Captain Daniel McCarthy, Cairns Professional Game Fishing Association Inc.; Neil Patrick, Trustee, International Game Fish Association; Tim Simpson, General Manager and Editor, BlueWater Publishing Pty Ltd and John McIntyre, game fishing writer and historian.
Profiles of each finalist kindly provided by John McIntyre are published in this edition of BlueWater Boats and Sportsfishing now on sale.
The inductions into the Cairns Game Fishing Hall of Fame for 2012 will be made at a function to be held at the Shangri-La Hotel, adjacent to the Marlin Wharf, Cairns on Saturday, 24th November 2012 and hosted by the Cairns Professional Game Fishing Association Inc.
Tickets are now available for this function with details attached. We encourage all members and friends of the Cairns game fishing community to join us and support and celebrate this very special occasion.
Click here to view and download a pdf with more information about the Gala Dinner for 2012